Esophageal Cancer and Proton Therapy
By Theresa Edwards Makrush
Edited by Michael Rutenberg, MD, PhD, UF assistant professor of radiation oncology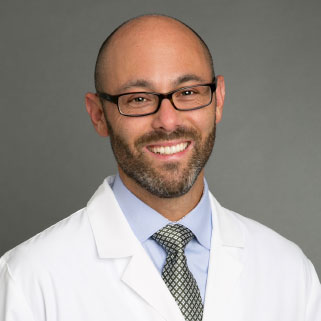 The esophagus, part of the digestive or gastrointestinal system, carries food and liquids from the mouth to the stomach. According to the National Cancer Institute and the American Cancer Society, most signs and symptoms of esophageal cancer occur when the disease is at a later stage and the cancer is more difficult to treat. Difficult or painful swallowing or worsening reflux symptoms are the most common symptoms of esophageal cancer symptoms, though they are also common symptoms of other benign diseases. Tests such as CT or PET scans, blood tests, endoscopy and biopsy are used to confirm and stage an esophageal cancer diagnosis.
Treatments often include chemotherapy, radiotherapy, and surgery. For many esophageal cancers, combined therapy (e.g., chemoradiation and surgery or chemotherapy and radiation) provides the best treatment. Proton therapy is an advanced form of radiotherapy that can deliver targeted radiation to the treatment area and minimize harm to surrounding healthy tissue. Because the esophagus is located adjacent to critical organs like the lungs and the heart, proton radiotherapy is ideally suited to deliver curative radiation to the cancer while reducing the dose to the heart and lungs.
Treatment planning studies and early patient outcomes reported by academic proton centers show very promising results with proton therapy in combination with chemotherapy. Among the advantages include reduced treatment related complications including reduced inflammation of the lungs (pneumonitis) and reduced damage to the heart. Reducing the impact of curative treatment on normal, healthy lungs and heart tissue may significantly improve the quality of life and long-term survival of esophageal cancer patients.
---
1Prayongrat A, Xu C, Li H, Lin SH. Clinical outcomes of intensity modulated proton therapy and concurrent chemotherapy in esophageal carcinoma: a single institutional experience. Advances in Radiation Oncology. 2017;2(3):301-307.
2Xi M, Xu C, Liao Z, Chang JY. Comparative Outcomes After Definitive Chemoradiotherapy Using Proton Beam Therapy Versus Intensity Modulated Radiation Therapy for Esophageal Cancer: A Retrospective, Single-Institutional Analysis. International Journal of Radiation Oncology Biology Physics. 2017;99(3):667-676