Pencil Beam Proton Therapy, also called pencil beam radiation, is an advanced proton therapy delivery technique with pinpoint precision. This precision makes pencil beam proton therapy ideal for treating complex cancers.
Precise treatment for complex cancers.
How does Pencil Beam Scanning Work?
Pencil beam scanning uses magnets to steer the proton beam, creating a customized, three-dimensional delivery shape. During treatment, radiation is deposited layer by layer, conforming the dose to the specific shape of your tumor and destroying cancer cells while preserving critical structures nearby.
Contact our cancer experts to see if pencil beam scanning proton therapy is right for you.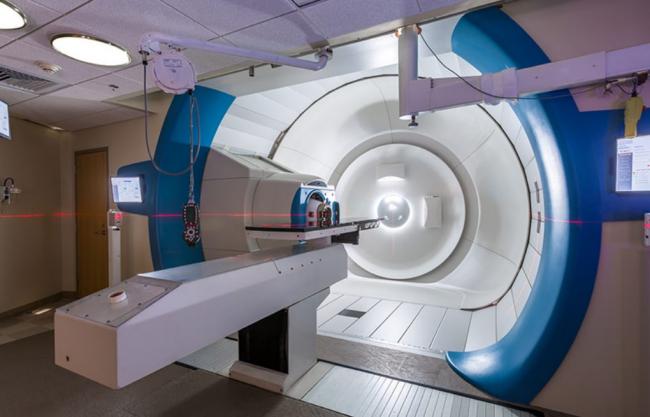 See how proton therapy is an effective alternative to other forms of radiation.
Proton therapy is effective in treating many cancer types.