Proton therapy for childhood cancers
By Christina L. Mershell |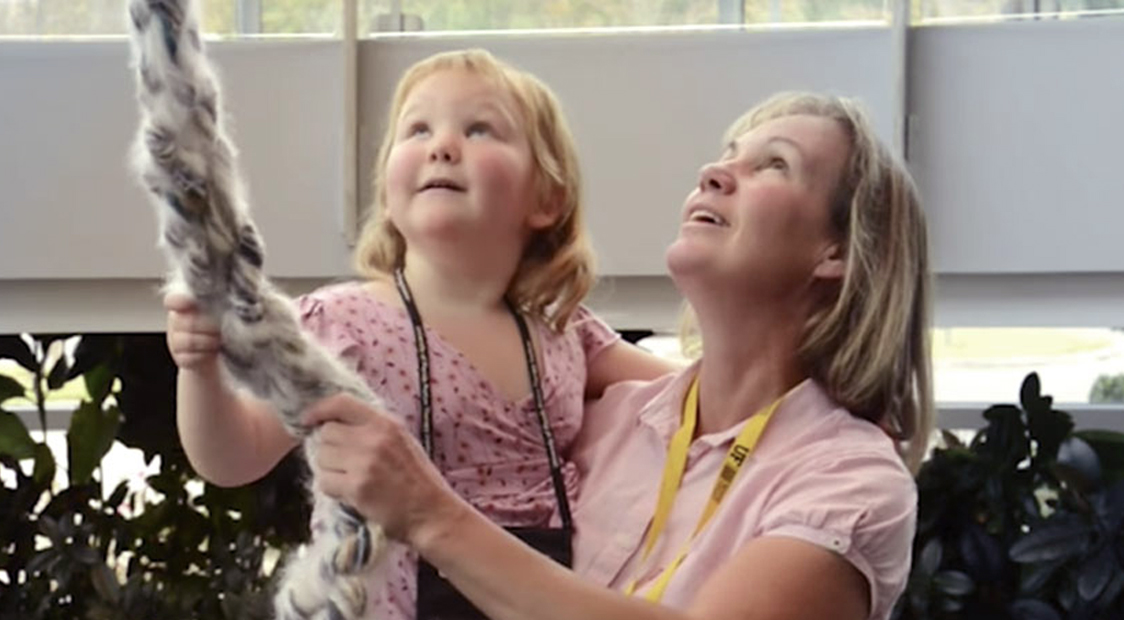 Each year, almost 16,000 children will be diagnosed with cancer.1 Although relatively rare compared to cancers in adults (about 1.9 million new adult cases diagnosed each year), many of the cancers that affect children can be cured.2 However, the side effects of many of the types of treatment for pediatric cancers can cause a lifetime of health challenges. Luckily, there are many organizations committed to research to better understand cancer in children, as well as ways to continually improve medical treatments to help children live their lives to the fullest. 
Pediatric proton therapy is one of the ways that cancer experts have been able to improve outcomes for children affected by cancer.
Types of Cancer in Children
There are many types of cancers that affect children ranging from blood cancers such as leukemia and lymphoma, to solid tumor cancers such as brain tumors and sarcomas. Pediatric cancers affect children from birth to adolescence, and their prevalence can vary by geographic region and demographic factors. Learn more about the common types of pediatric cancers here.
Pediatric Cancer Treatments
Childhood cancers differ from adult cancers in terms of their genetic and molecular characteristics, often requiring specialized treatment plan approaches. Additionally, childhood cancers tend to respond better to certain types of treatments, making early diagnosis and intervention crucial. Common cancer treatment options for children are surgery, chemotherapy, radiation therapy – including proton beam therapy - and stem cell transplant. Many children receive a combination of these different treatment options based on the research and recommendations of your child's healthcare team. 
How Does Radiation Affect Children?
The growing cells of young children, especially the cells in the muscles and bones, are more sensitive to radiation than adults.3 This may result in some of the following side effects:
Cognitive deficits
Hormonal deficiencies

Altered metabolism and muscle growth
Infertility
Disordered sleep
Salt and water imbalance
Temperature dysregulation

Hearing loss
Vision loss
Seizures
Scoliosis
Facial deformity
Heart and lung problems
Stroke
Secondary cancers (cancers cause by radiation to healthy cells)
Decades of clinical data have demonstrated the sensitivity of developing tissue to even the lowest doses of radiation. Based on these principles, cancer doctors and insurances companies are open to protocols and technology that might reduce the amount of radiation a child receives as part of their cancer treatment. This has led to rapid and widespread acceptance of proton therapy for many childhood tumors that are located near critical structures. 
Proton Therapy – The Current Standard for Many Brain Tumors and Sarcomas in the United States
Proton therapy uses protons instead of photons or x-rays to deliver radiation. Proton beam radiation can be controlled to stop at the tumor site, minimizing radiation damage to healthy surrounding tissue. Find out more about how this works.
How Do I Choose a Cancer Treatment Center for My Child?
Choosing a cancer treatment for a child is an incredibly challenging and complex decision that requires careful consideration of various factors. Here are some key aspects that parents should consider when helping your child fight cancer:
Physician Expertise: Seek treatment from a specialized pediatric radiation oncology team at a reputable academic medical center with experience in treating childhood cancers. Young children with brain tumors and sarcomas have a better chance of survival when treated at high-volume centers.4 Pediatric radiation oncologists are trained to understand the unique needs of young patients.

Multidisciplinary teams, such as those found at pediatric proton therapy centers, are key to ensuring that all factors of your child's cancer care are taken into consideration when treatment recommendations are made. 
Specialists at major universities who conduct research and clinical trials may also offer cutting-edge treatments that might not be available through standard care.

Treatment Options: Choose a center that has access to a variety of treatment options including pediatric proton therapy so that you can get the treatment that is best for your child, their type of cancer, its stage and your child's prognosis. You may want to consider these aspects of treatments to help you decide:

Benefits of each treatment
Risks of each treatment
Short term side effects of treatments
Long-term side effects of treatments

Support Services: Going through cancer treatment is difficult not only on the child, but on their family. Inquire about the support services available for both your child and your family during treatment.

Emotional support: Ask if there is a counselor or support group available for the child and family members.
Child-Life support: Ask if there is a certified child-life specialist who is based full-time at the radiation oncology center who can help children understand what to expect during each treatment at their individual developmental and psychological level. Read how Child Life Specialists like Jasmine are helping children here. Even apps like "Proton U" can help kids prepare for treatments.
Social work support: Social workers can provide counseling as well as connect families to resources to support them emotionally, physically and financially. This may include assistance with housing, transportation, finances and access to continue school education while in treatment.

Family's Value and Goals: Consider what is most important to your family when making treatment decisions. Discuss your child's preferences and involve them in the decision-making process if age appropriate. Here are additional family-specific decisions to consider:

Communication: Can I communicate easily with my child's healthcare team?
Financial considerations: Explore the financial aspects of treatment, including insurance coverage and potential costs.
Local vs. Specialized Care: Depending on the complexity of the case, consider whether it is best to receive treatment locally or travel to a specialized center with expertise in rare tumors.
Use this resource to help you navigate the many decisions involved in making the next steps and choosing the treatment option and specialists that are best for your child. UF Health Proton Therapy Institute pediatric cancer experts are here to help guide your family.
Reviewed Aug. 28, 2023, by Daniel J. Indelicato, MD