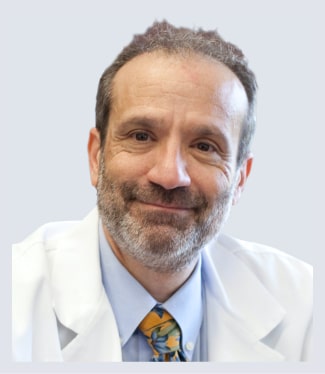 Paul Okunieff, MD
Physician
Paul Okunieff, M.D. is the Marshall E. Rinker Sr. Foundation and David B. and Leighan R. Rinker chair, the director of the University of Florida Shands Cancer Center and serves as Professor and chair of the UF College of Medicine department of radiation oncology. He is board-certified in therapeutic radiology and is among the pioneers of in-vivo nuclear magnetic resonance imaging of tumors. Dr. Okunieff's research includes development of a novel method to measure radiation-induced DNA fragments in the bloodstream to estimate radiation exposure, and the identification of molecules that provide genetically-based protection against radiation hazards. He has active protocols to study the treatment of metastatic cancers with radiosurgery, and is developing protocols for the use of proton therapy in metastatic cancers. 
Dr. Okunieff came to UF in 2009 from the University of Rochester School of Medicine and Dentistry, where he served as the Philip Rubin professor in radiation oncology and chair of the department of radiation oncology. Prior to his appointment in Rochester in 1998, Dr. Okunieff served as branch chief of radiation oncology at the National Cancer Institute and as an assistant professor in radiation oncology at Harvard Medical School between 1988 and 1993.
Dr. Okunieff earned his medical degree from Harvard Medical School, where he also completed his postdoctoral fellowship in medicine and a fellowship in radiation medicine at Massachusetts General Hospital. His bachelor's degrees in electrical engineering & computer science and biological science were earned from Massachusetts Institute of Technology. Dr. Okunieff is radiation oncology chair for the Southwest Oncology Group, is a diplomate of the National Board of Medical Examiners and he serves on national committees overseeing the safety and quality of therapeutic radiation delivery.
Certification
Board Certification
Radiology – Therapeutic – American Board of Radiology
Education
Medical Degree
Harvard Medical School, Boston, MA
Bachelor of Science - Electrical Engineering and Computer Science
Massachusetts Institute of Technology, Cambridge, MA
Bachelor of Science - Biological Science
Massachusetts Institute of Technology, Cambridge, MA
Dr. Okunieff's research interests are focused on stereotactic radiosurgery and oligometastases as well as translational and countermeasures research. He leads the UF Health Metastatic Cancer Program in Gainesville, Florida.
Active Research Studies
B-51: Standard or Comprehensive RT in Early-Stage BC Previously Treated with Chemo and Surgery 
Prospective Trial of Regional Nodal Irradiation for Women with Residual Breast Disease after Neoadjuvant Chemotherapy
Technology Innovator Award
University of Florida, Gainesville, FL (2012)
Rubin-Mitchell Teaching Award
University of Rochester Department of Radiation Oncology, Rochester, NY (2007)
Davey Memorial Award for Outstanding Contributions to Cancer Research
University of Rochester Cancer Center, Rochester, NY (2001)
Melvin H. Knisely Award
International Society on Oxygen Transport to Tissue, Curacau, Netherlands Antilles (1991)
USNC/UICC Travel Grant Award: UICC Meeting
Union for International Cancer Control, Hamburg, Germany (1990)
Basic Science Travel Grant: ASTRO Annual Meeting
American Society for Radiation Oncology, San Francisco, CA (1989)
Young Investigator Travel Award
VI th International Meeting on Chemical Modifiers of Cancer Treatment, Paris, France (1988)
Young Oncologist Essay Award
American Radium Society, London, England (1987)
Travel Award, First Conference on Predictors of Cancer Treatment Response
American College of Radiology, Banff, Canada (1987)
Alumni Scholarship Award
Massachusetts General Hospital, Boston, MA (1986)
Essay Award
Institute of Electrical and Electronic Engineers (IEEE), Boston, MA (1978)
What does your work at UF Health Proton Therapy Institute mean to you?
"To me caring for cancer patients is a tremendous responsibility. Patient trust me, a stranger, with their life. I want them to know and to feel that I am always doing my best to both rid them of cancer and avoiding treatment related injury."
Find Dr.Okunieff's publications through PubMed*
*Please note, the resulting PubMed entries may not reflect a complete or accurate listing for faculty members. Many journals are not indexed by PubMed, and there may be articles by other authors of the same name listed for each search.