Dr. Nancy P. Mendenhall Named UF Health Cancer Center's 2019 High-Writer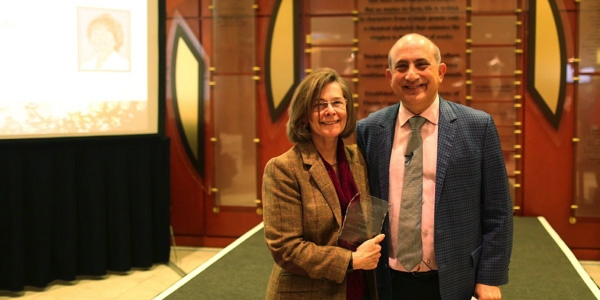 Congratulations to UF Health Proton Therapy Institute medical director, Nancy P. Mendenhall, MD, for receiving the UF Health Cancer Center's 2019 High-Writer Award. The award recognizes Dr. Mendenhall's leadership in research and cutting-edge care for her role as the lead investigator of the highest enrolling cancer-relevant clinical trials within the UF Health medical system.
As medical director, Dr. Mendenhall oversees the research department, including several clinical trials to treat more than 20 types of cancer. She and her team of clinical researchers have published over 150 articles in medical journals that report on patient outcomes, treatment techniques and efficacy of proton therapy.
Dr. Mendenhall is currently lead investigator on three clinical trials – an outcome tracking project, a trial investigating quality of life and side effects from proton therapy vs. IMRT for prostate cancer, and a prospective study comparing outcomes of proton and photon radiation in prostate cancer.
To learn more about these and other current clinical trials, click here.