Executive Director Stuart Klein Retiring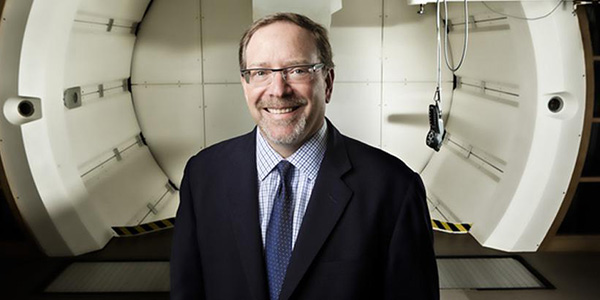 Stuart Klein, Executive Director of the UF Health Proton Therapy Institute, is retiring in November 2023. He has led the innovative cancer treatment facility since 2005, and managed a program that to date, has treated more than 11,000 cancer patients from around the world.
"We are grateful for Stuart's dedication to the Institute over the past 18 years. He was instrumental in opening the facility and continuing to push us towards innovating proton therapy for cancer treatment," said Dr. Nancy Mendenhall, UF Health Proton Therapy Institute Medical Director.
As the administrative and executive leader of the state-of-the-art cancer treatment facility, Klein is responsible for opening the Institute in 2006, the Southeast's first proton therapy center. Under his leadership, the facility holds the record for the fastest ramp-up of any proton facility, reaching 100 patient treatments per day within the first 19 months of operation and for recently completing a 10,000-square-foot expansion and equipment upgrade project.
In retirement, Klein plans to spend more time with his family, including seeing his granddaughter often, and to travel more with his wife Cathy.
The University of Florida has formed a search committee and is conducting a nationwide search for his successor.