UF Health and UF Health Proton Therapy Institute Collaborate to Offer Patients World-Class Breast Cancer Care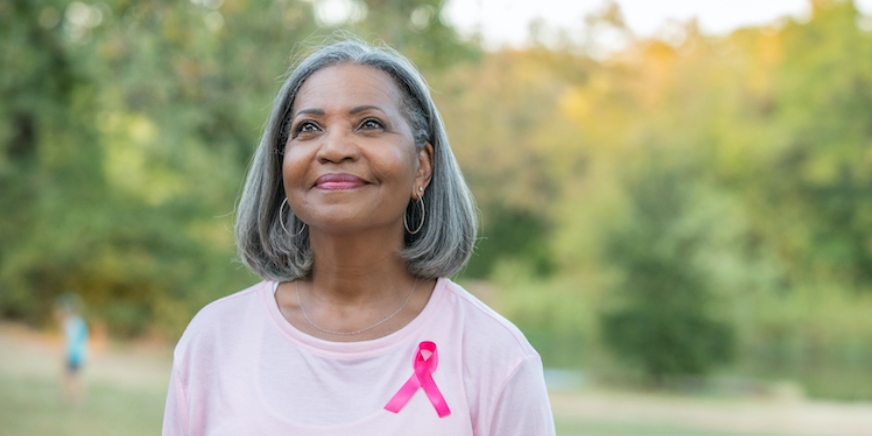 For over a decade, the UF Health Proton Therapy Institute has treated patients with proton therapy for breast cancer. Proton therapy is a type of radiation treatment that can decrease radiation dose to the heart and lungs. The experience with proton therapy is built upon a legacy of advances in radiation oncology offered by the University of Florida since the 1960s. Women and men with breast cancer have the benefit of a complete team of specialists who sub-specialize in breast health and treatment of malignant breast diseases. 
UF Health Jacksonville and UF Health Gainesville surgeons, medical oncologists, genetic counselors, pathologists, radiologists, plastic surgeons, physical and occupational therapists, social workers, and UF Health Proton Therapy Institute radiation oncologists and radiation team who specialize in breast cancer work closely together to create a comprehensive, customized treatment plan for every patient with breast cancer. UF Health Jacksonville and UF Health Gainesville offer screening, diagnostic care, education and treatment in a welcoming environment. University of Florida physicians provide a multidisciplinary, team-based approach to comprehensive care. There is also a team of nurse navigators to guide and assist patients throughout the diagnostic and treatment process. 
At the UF Health Proton Therapy Institute, patients with breast cancer may benefit from proton radiation, which can decrease radiation exposure to the heart and lungs for some clinical scenarios. Typically, proton therapy begins four to six weeks following surgery or chemotherapy and is given over a period lasting approximately six weeks.
UF Health Physicians are Leading Their Fields in Research and Innovative Grants
There are multiple grants and research studies available for patients with breast cancer at UF Health Proton Therapy Institute. Through grant support from the Florida Breast Cancer Foundation, women and men with breast cancer may garner access to fresh food and vegetables through food delivery services or transportation to treatment. Patients may also qualify for complimentary compression garments post-radiation. 
Breast cancer patients can enroll, if qualified, in clinical trials at the UF Health Proton Therapy Institute, including one study that is looking at the benefits of mixed-reality guided radiotherapy. Other clinical trials are now enrolling as well and will benefit the future of innovative breast cancer treatment. 
Dedicated Breast Cancer Specialists
The UF Health Proton Therapy Institute has a team of physicians and support staff that specialize in breast cancer treatment. One integral member of that team is Radiation Nurse Practitioner Teena Burchianti, MSN, APRN, ANP-BC, OCN. She has nearly 30 years of experience in medical and radiation oncology, and as the Radiation Oncology Breast Cancer Survivorship Specialist, she provides expert care and education to patients with breast cancer, particularly in the post-treatment setting. Burchianti collaborates with radiation oncologists and other cancer team members to evaluate individual patient needs, providing excellent care and executing a thorough survivorship plan. Teena recognizes the physical, social, economic and emotional impact of breast cancer therapy, and her goal is to work with each patient to maximize quality of life after radiation therapy. Teena is an integral member of our research team who monitors post treatment effects and trends to improve breast cancer care in the future. She is involved in the community and has served many roles including training the next generation of nurses and nurse practitioners. 
Caring for Patients After Treatment
The team at UF Health continues caring for our patients after the active phase of treatment is completed. There is an imperative to ensure optimal outcomes, through surveillance, management of side effects and care coordination. The long-term health and well-being of our patients is a top priority.
 
For more information about treating breast cancer at the UF Health Proton Therapy Institute, please visit www.floridaproton.org/cancers-treated/breast-cancer.