Thank You for Your Ongoing Generosity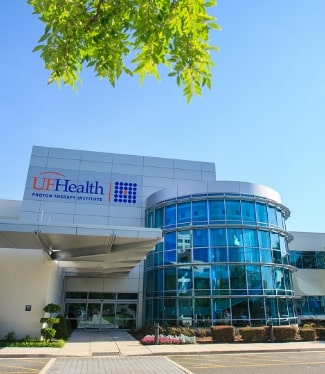 Thank you to those who participated in making the James M. Doss Foundation Challenge Grant a success. We superseded our goal and improvements are already underway for Phase I of our simulation suite renovation.
Now that we are well into 2022, we hope it is a year of happiness and joy. One of the ways to experience a sense of accomplishment is to make an action list and start crossing things off. Perhaps this is the year you will create or update your estate plan. Planning to help the people and organizations about whom you care is personally rewarding.
If you are considering a provision in your will, one which would benefit UF Health Proton Therapy Institute, a bequest is one of the easiest gifts to execute. With the help of an attorney, you can include language in your will or trust specifying a gift to be made to family, friends or UF Health Proton Therapy Institute as part of your estate plan, or you can make a bequest using a beneficiary designation form.
A bequest may be made in several ways
Percentage bequest - make a gift of a percentage of your estate
Specific bequest - make a gift of a specific asset
Residual bequest - make a gift from the balance or residue of your estate
Designate UF Health Proton Therapy Institute as a full, partial or contingent beneficiary of your retirement account (IRA, 401(k), 403(b) or pension)
Name UF Health Proton Therapy Institute as a beneficiary of your life insurance policy
Thanks for your thoughtful consideration of support. Please call the Development Office (904) 588-1519 with any questions.