Website Redesign Launching Soon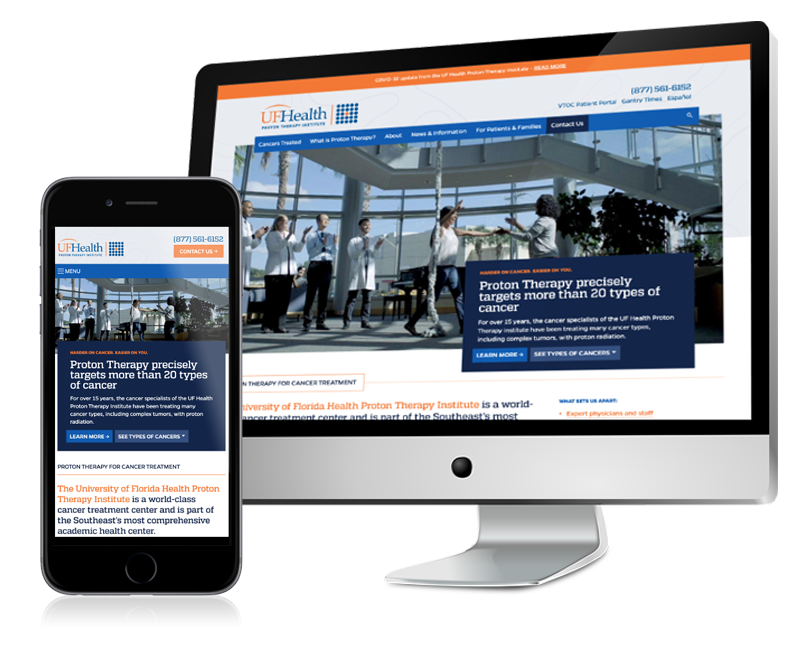 Exciting things are about to happen at floridaproton.org! We are excited to announce that UF Health Proton Therapy Institute will be unveiling a redesigned website in the coming weeks. When the website launches, it will feature more robust and engaging content with refreshed information on many pages including those about each cancer treated at our cutting-edge facility. The redesigned website will be consistent with our brand and promises to be even easier to navigate so that current patients, prospective patients and anyone interested in learning more about proton therapy can find exactly what they're looking for.
Follow us on Facebook @FloridaProton and we'll keep you up-to-date once we're ready to launch the redesigned website.