Live Like Bella® Grant Funds Research on Brain Tumor Treatment and Scholastic Success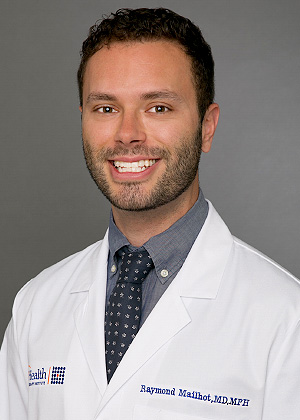 May is Brain Tumor Awareness Month. One benefit of using proton therapy for the treatment of brain cancer in adolescents is the ability to target the tumor with minimal impact to surrounding developing tissue. This has shown benefits for future scholastic success and we're on the forefront of studying the impacts with a recently received grant from the Live Like Bella® Initiative.
The grant will help advance our work on measuring the effects of radiotherapy and brain tumors on the scholastic outcomes of pediatric patients. Earlier this year, Dr. Raymond Mailhot was awarded the $247,000 grant from the Live Like Bella® Initiative to study the relationship between brain tumors, proton therapy and scholastic success.
Dr. Mailhot's study will combine data gathered from The UF Health Proton Therapy Institute with scores from the Florida Department of Education's statewide Florida Comprehensive Assessment Tests (FCAT) to measure student performance. Through this research, we hope to further advance the safe treatment of pediatric patients with rare brain tumors.
Live Like Bella® was founded in 2013 with the mission to help children with cancer and honors the life of Bella Rodriguez-Torres. Since its inception, the Live Like Bella® Foundation has funded $13,000,000 for pediatric cancer research. UF Health has received grants from the foundation in the past and is honored to receive its continued support for expanding our understanding of how to best care for our pediatric patients with rare brain tumors.