ACR Accreditation, Florida Cancer Center of Excellence Designation Both Renewed in 2021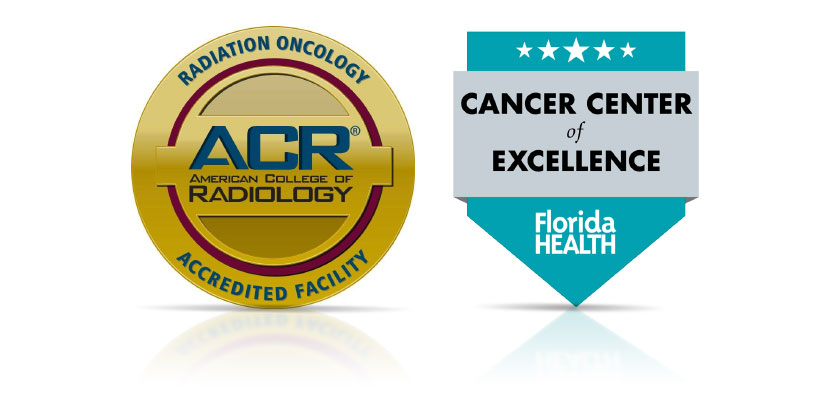 For the third consecutive time, the UF Health Proton Therapy Institute has earned two prestigious distinctions for quality care and patient safety. 
The UF Health Proton Therapy Institute was awarded a three-year term of accreditation in radiation oncology by The American College of Radiology (ACR), after undergoing a rigorous review process and meeting nationally accepted standards of care. This is the third consecutive accreditation of the facility since 2015. Of the dozens of proton therapy centers in the U.S., the institute is one of the few to achieve this recognition and is the only proton therapy facility in Jacksonville awarded the ACR seal of accreditation.
The UF Health Proton Therapy Institute, along with the UF Health Cancer Center, was re-designated as a Florida Cancer Center of Excellence in 2021. This is the third consecutive three-year designation awarded to the facility by the State of Florida since 2015. The institute is the only proton therapy center in Jacksonville with this designation which recognizes excellence in patient-centered coordinated care for persons undergoing cancer treatment and therapy in Florida. 
The ACR is the nation's oldest and most widely accepted radiation oncology accrediting body, with over 700 accredited sites, and 30 years of accreditation experience. The ACR seal of accreditation is awarded only to facilities meeting specific practice guidelines and technical standards developed by ACR after a peer-review evaluation by board-certified radiation oncologists and medical physicists who are experts in the field. Patient care and treatment, patient safety, personnel qualifications, adequacy of facility equipment, quality control procedures, and quality assurance programs are assessed. The findings are reported to the ACR Committee on Radiation Oncology Accreditation, which subsequently provides the practice with a comprehensive report they can use for continuous practice improvement.
The Cancer Center of Excellence designation was created by the Florida Legislature in 2013 and is awarded to hospitals and treatment centers that meet strict performance standards in three areas: health care organization, health care team members, and patients and family members. Scores are based on rating standards created by a joint committee of members from the Cancer Control and Research Advisory Council and the Biomedical Research Advisory Council, two advisory groups mandated by the Florida Legislature.