Going Above and Beyond #BehindtheMask
The entire team at the UF Health Proton Therapy Institute – people who work behind-the-scenes or on the frontline of patient care – has stepped up and done their part to protect patients and each other by wearing appropriate face coverings, or masks. To honor their service, we asked staff members to share what inspires them in their role as health care professionals. These were recently featured on social media:
---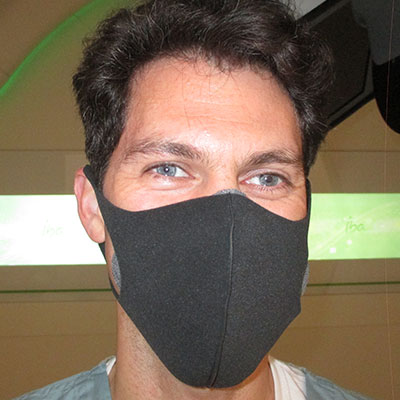 #BehindtheMask honors health care workers. Individuals like Loren B., BS, RT (T), a radiation therapist who is inspired to help patients regain a sense of control during an uncertain time. "I'm glad that I am providing highly effective radiation treatments," Loren said.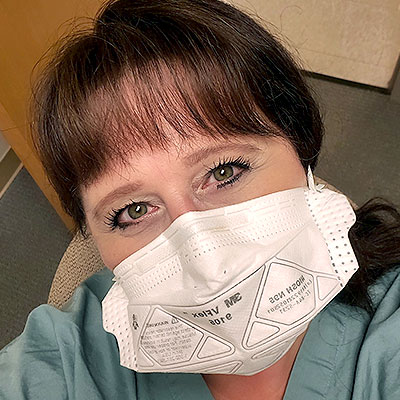 Teena Burchianti, APRN, oncology nurse practitioner, shared, "After 27 years in oncology, I have observed countless faces and diagnoses; yet, the heart and soul of a human being can never be masked." #BehindtheMask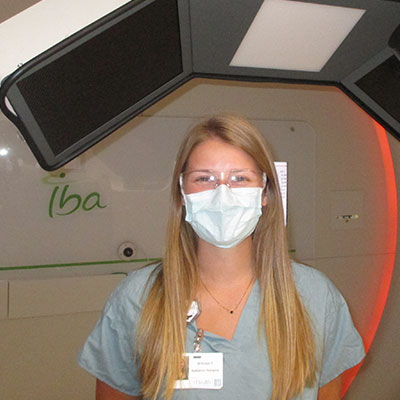 Brittnee Z., radiation therapist, shared her motivation #BehindtheMask, saying, "I am happy to be able to work with patients of all ages and help provide their treatments in their fight against cancer."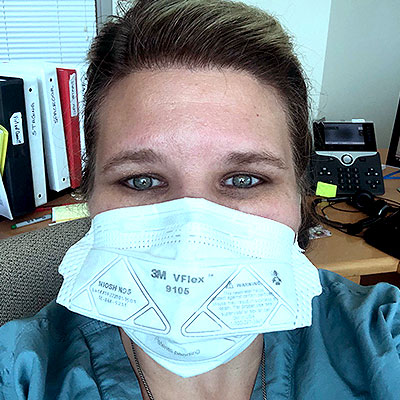 Nurse case manager Carleen M., MSN, RN, inspires with compassion #BehindtheMask. She said, "I hope that the smile seen in my eyes provides comfort to my patients as I help them navigate their cancer treatment journey through these uncharted times."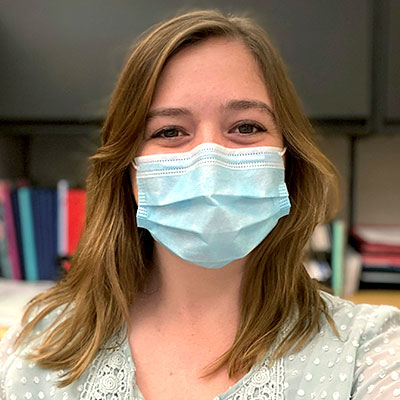 Jessica S., administrative assistant, is often behind-the-scenes and an essential health care worker #BehindtheMask. She said, "I am inspired by the wonderful community of patients and staff members that work to protect and support one another through every challenge."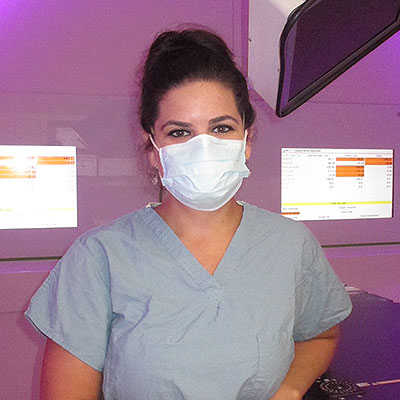 Lead radiation therapist Brittany S., BS, RT (T), provides expert, compassionate care to patients every day #BehindtheMask. She said, "I am inspired by the patients' positive attitudes while having to deal with another variable during their treatment."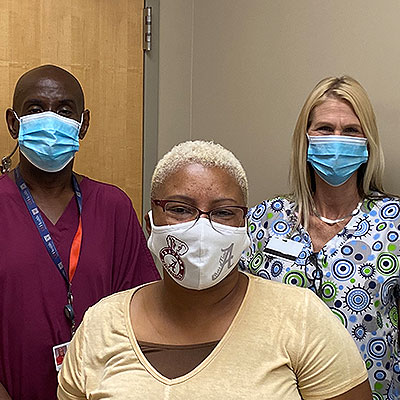 Essential health care workers Broderick S., Lavern G., and Wendy L., share their thoughts #BehindtheMask. "We are happy to work behind the scenes processing medical records in a timely fashion so that our patients receive the best possible care our staff can provide them."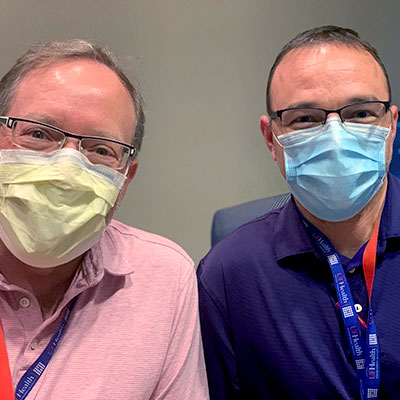 Every day we are inspired by the compassion, dedication and excellence exhibited by our staff. Thank you all!" – Executive Director Stuart Klein and Director of Operations Bradlee Robbert. #BehindtheMask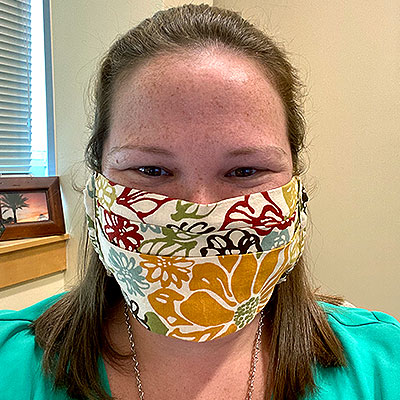 Our patients inspire me daily to keep a positive perspective on the world and to take things one day at a time," said Director of Administrative Services Jenna H. #BehindtheMask
Each person brings unique talents that, when added together, creates a world-class cancer care team. People like MA/CSRs Everetta, Kim, Tia and René who shared, "As a group, we have worked in health care for 93.5 years!" Thank you for your dedication #BehindtheMask.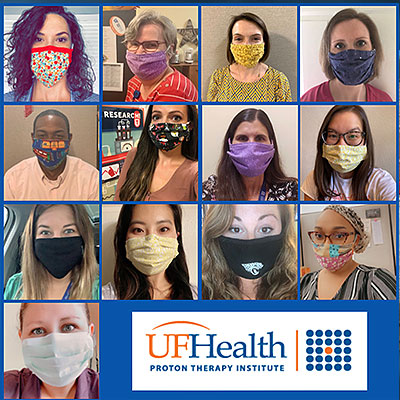 The research team members who work behind the scenes, #BehindtheMask, said they appreciate every single patient who walks through our door. "Without you, clinical research wouldn't be possible. You are helping shape the future of proton therapy – thank you!"