Welcome Dr. Eric Brooks – New Radiation Oncologist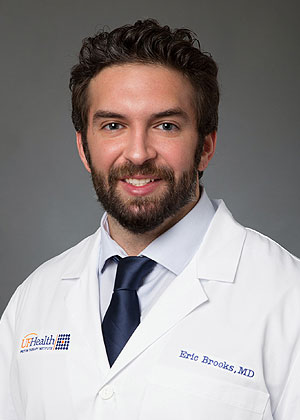 The UF Health Proton Therapy Institute welcomes radiation oncologist Eric Brooks, MD, MHS, to its team of proton therapy specialists. He will treat patients who have lung cancer, breast cancer or lymphoma using the latest technology and techniques in radiation oncology, including pencil beam scanning. 
"The clinical specialties and research interests that Dr. Brooks brings to patient care are among his many strengths," said UF Health Proton Therapy Institute medical director Nancy P. Mendenhall, MD "We welcome him to our team of radiation oncologists, nurses, radiation therapists and proton therapy specialists who are known for their expertise and compassionate care." 
Brooks most recently was a resident physician in radiation oncology at the MD Anderson Cancer Center in Houston, Texas, where he twice was awarded grants for lung cancer research, authored or co-authored dozens of articles published in peer-reviewed journals, and was recognized by colleagues for excellence in patient care. He completed his medical degree and master's in health science at the Yale School of Medicine.