Supporters Gather to Play Golf. Fight Cancer.®
Almost 98% of the patients treated at the UF Health Proton Therapy Institute are treated on research protocols so it stands to reason that our annual fundraising golf tournament — Play Golf. Fight Cancer.® — would dedicate funds raised to research. This year's 15th Anniversary Tournament, held October 21st at World Golf Village, is no exception.
Stuart Klein, Executive Director of UF Health Proton Therapy Institute, told attendees "Your support of the proton research fund gives us the ability to perform research that is changing the way cancer treatment is handled in the United States and around the world."
Since opening in 2006, the Institute has treated more than 8,500 patients from across the U.S. and from many other countries. Among the patients already benefiting from proton therapy are those with prostate cancer, pediatric malignancies, sarcomas, Hodgkin's lymphoma, lung cancer, pancreatic cancer, head, neck and brain tumors as well as breast cancer and eye tumors.
The event had impressive support from IBA, .Decimal and Shepherd along with important backing from a variety of other sponsors.
Winning teams for this year's tournament were:
1st Place: – Jeff Goolsby, Jeremy McDonald, Madison Swartz, Brad Robbert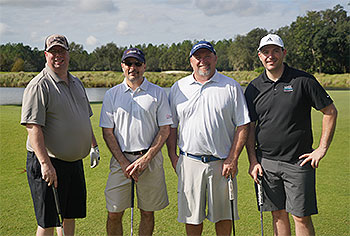 2nd Place – Joey Bachelor, Sung Li, Dave Spradlin, Trevor Fleming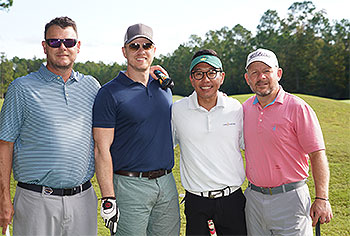 3rd Place: Jeff Toadvine, Ben Hankinson, Tom Hankinson, Steve Amos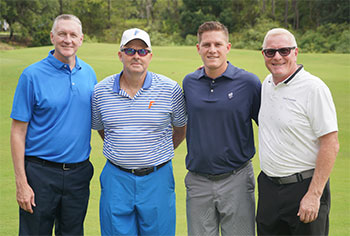 Our heartfelt thanks to all who participated whether as a sponsor or player or both. We're glad you joined us to Play Golf. Fight Cancer.®