Clinical Research Documents the Benefits of Proton Therapy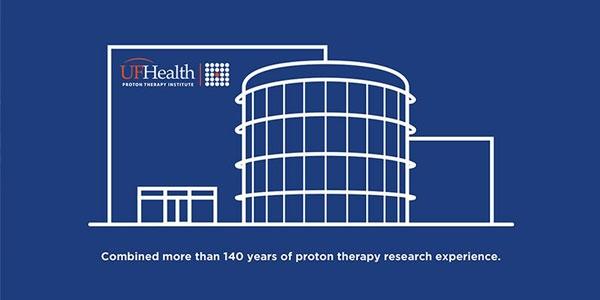 By Theresa Edwards Makrush
Over the past 12 years, the volume of published research about proton therapy has grown significantly, thanks in part to the clinical research program at the UF Health Proton Therapy Institute. Our UF Physicians lead research on proton therapy for cancers of the breast, central nervous system, head and neck, lung, pancreas, and prostate as well as lymphoma, chordoma and sarcoma. Since August 2006, we have opened 65 clinical trials. Of those, 36 have been completed and more than 174 articles have been published in peer-reviewed medical journals.
"The main purpose of the research is to document in a scientifically credible way the benefits of proton therapy," said Nancy P. Mendenhall, MD, medical director and University of Florida professor of radiation oncology. "We think these benefits are going to be present in every single application: pediatrics, brain tumors, head and neck cancer, breast cancer, prostate cancer, lung cancer, pancreatic cancer."  
One clinical trial that opened in 2006 and is ongoing is the Outcome Tracking Project, or OTP. Nearly all adult patients – 97% – have elected to participate and a majority of pediatric patients – 76%. This registry is an important source of data since it collects information from patients and from their medical records regarding their disease, treatment and side effects to see what effect the radiation has on them and their disease.
Much of the work in analyzing the data collected by nurse case managers and reported by patients is supported by the 11 staff members in the Research Services department. Led by Robin Cacchio, RN, CCRP, the team has a combined 40 years of proton therapy experience. They include four who are registered nurses, or RNs, and five who are certified clinical research professionals, or CCRPs.
>> Click here to learn more about clinical research at the UF Health Proton Therapy Institute.