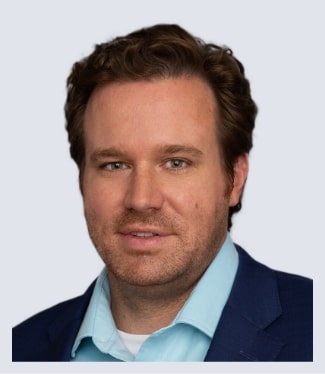 Mark Artz, PhD, MBA
Physicist
Dr. Artz is an Assistant Professor in the Department of Radiation Oncology at the University of Florida. As a medical physicist at the UF Health Proton Therapy Institute, he works with a team of medical physicists to ensure that high-quality radiation therapy is delivered to each patient through continuous focus on the latest particle therapy research and treatment techniques.
At UF Health Proton Therapy Institute, Dr. Artz has worked to bring several of the new treatment machines and upgrades into clinical practice. Dr. Artz initiated a collaboration with the founder of IBA, which reduced pencil beam scanning (PBS) treatment field delivery times by 50%, allowing more patients to be treated with proton therapy at UFHPTI. In addition, he was a key member of the team that completed commissioning of the newest proton treatment machine at UFHPTI (which began treating patients in 2019), as well as leading the upgrade to PBS of Gantry One (which began treating patients in 2023).
Dr. Artz's research centers around the use of PBS proton therapy to enhance the Radio Biological Equivalent (RBE) dose in the target tumor volume vs. surrounding healthy tissue to improve patients' outcomes. Proton therapy provides a higher Linear Energy Transfer (LET) than in photon-based proton therapy and can provide enhancement to the biological effect of the nominal physical dose. The impact of LET on RBE is particularly promising in 5-year biochemical relapse free survival of high-risk prostate cancer patients. Dr. Artz also works on publications of clinical impact such as commissioning and beam modeling of the three different PBS treatment machines at UFHPTI.
Dr. Artz holds an executive MBA in Healthcare Leadership, completed a PhD in lung treatment with PBS proton therapy, and received his bachelor's and master's degrees from the Massachusetts Institute of Technology, where he contributed to the development of superconducting cyclotrons and gantries for proton therapy. He continues to mentor the next generation of medical physics residents and graduate students.
Certification
Board Certification
Radiation Oncology - Therapeutic Medical Physics – American Board of Radiology (ABR)
Education
MBA – Executive Master of Business Administration in Healthcare Leadership
University of Tennessee, Knoxville, TN
Doctorate – Radiological Engineering
University of Tennessee, Knoxville, TN
Master of Science – Nuclear Science and Engineering
Massachusetts Institute of Technology, Cambridge, MA
Bachelor of Science – Civil and Environmental Engineering
Massachusetts Institute of Technology, Cambridge, MA
Dr. Artz's research is focused on improving treatment setup and delivery for patients undergoing proton therapy. Through an Ion Bean Applications (IBA) Collaboration Grant, he is studying the radiobiological effectiveness (RBE) of DNA repair inhibited cells in high Linear Energy Transfer (LET) beams. He is also the physics co-chair for the COMPPARE prostate cancer clinical trial and helps ensure partner clinical sites can enroll patients so their data can be used to learn more about proton therapy.
Medical Physics Clinical Award – 53rd Annual UF Department of Radiation Oncology Research Seminar
Department of Radiation Oncology, University of Florida (2023)
What does your work at UF Health Proton Therapy Institute mean to you?
"I am grateful to work at UFHPTI because it allows me to use my skills and background to provide state-of-the-art radiation therapy to patients from all over the world."
Find Dr.Artz's publications through PubMed*
*Please note, the resulting PubMed entries may not reflect a complete or accurate listing for faculty members. Many journals are not indexed by PubMed, and there may be articles by other authors of the same name listed for each search.