Advances in Radiotherapy for Esophageal Cancer
Tuesday, April 12th, 12 p.m. - 1 p.m.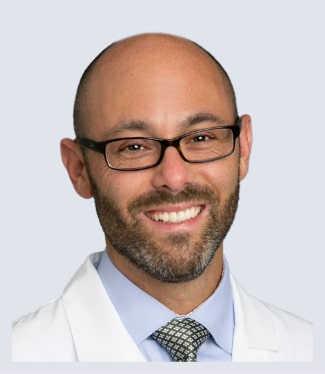 Presented by Michael Rutenberg, MD, PhD
Associate Professor, University of Florida Department of Radiation Oncology,
UF Health Proton Therapy Institute
Virtual CME via Zoom. Registration information below.
To RSVP & for Zoom access information, email education@floridaproton.org or call 904-588-1551.
Welcome
Cancer treatment is trending toward precision. And one of the most precise forms of radiation treatment available today is proton therapy.
Join us for this free, virtual continuing education session brought to you by the proton therapy facility that was the first in the Southeast U.S. – the UF Health Proton Therapy Institute in Jacksonville, Florida. Hear from an expert physician who has set new standards in radiation oncology through clinical research and patient care.
Learn about the ways this treatment modality is making a difference today in patient outcomes through current research publications and case studies.
Learning Objectives
Upon completion of this activity, participants should be able to:
Discuss best practices of radiotherapy in general and the use of proton therapy specifically for esophageal cancer based on current research.

Define proton therapy and describe how proton therapy is different from conventional radiation therapy.

Identify the advantages to the use of proton therapy in the treatment of esophageal cancer.
Register for CME: Email education@floridaproton.org or call 904-588-1551.
 
TARGET AUDIENCE This CME is intended for healthcare professionals who care for patients with cancer, including specialty care physicians, advanced care providers, physician assistants, nurses, primary care physicians, patient navigators, and any other healthcare support providers. Community members are also welcome.
 
---
DISCLOSURES Michael Rutenberg, MD, PhD, has disclosed that he has no relevant financial relationships. No one else in a position to control content has any financial relationships to disclose.
Conflict of interest information for the CME Advisory Committee members can be found on the following website: https://cme.ufl.edu/disclosure/. All relevant financial relationships have been mitigated.
ACCREDITATION The University of Florida College of Medicine is accredited by the Accreditation Council for Continuing Medical Education (ACCME) to provide continuing medical education for physicians.
CREDIT The University of Florida College of Medicine designates this live activity for a maximum of 1 AMA PRA Category 1 Credit™. Physicians should claim only the credit commensurate with the extent of their participation in the activity.
---
About the UF Health Proton Therapy Institute
University of Florida Health is a top-ranked cancer care destination that attracts the brightest students, scholars, scientists and health care providers, all ready to tackle our patients' greatest challenges. They are counting on us. And we intend to deliver, so that each generation is healthier than the last. The UF Health Cancer Center is dedicated to serving the Southeastern United States through state-of-the-art cancer treatment, prevention and education. The Cancer Center stands alone in the state of Florida in its unique ability to blend comprehensive patient care and innovative research in a collaborative, multidisciplinary environment. It boasts a membership of more than 230 researchers and clinicians from across UF and UF Health.
As part of our mission within an academic health center, published research from the UF Health Proton Therapy Institute is setting the standards for proton therapy cancer centers worldwide. Patients are offered the opportunity to participate in national and international clinical trials through the Radiation Therapy Oncology Group, Children's Oncology Group and other consortia devoted to improving adult and pediatric cancer patient outcomes.
The UF Health Proton Therapy Institute is designated as a Florida Cancer Center of Excellence and is one of the first proton therapy facilities in the nation to be accredited in radiation oncology by the American College of Radiology. Our patients can expect the highest level of excellence in their treatment, delivered by an expert medical team and with the most advanced equipment.
---
For additional information, contact education@floridaproton.org or call 904-588-1551.