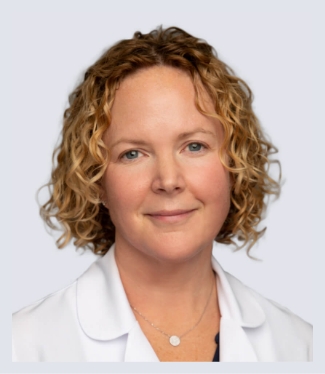 Ramie Tucker, MSN, APRN, AOCNP, NP-C
Radiation Oncology Nurse Practitioner
Ramie Tucker, MSN, APRN, AOCNP, NP-C  is a radiation oncology nurse practitioner providing care and education to the head and neck cancer patients at the UF Proton Therapy Institute. She has an interest in post treatment survivorship care, helping patients to care for themselves and move forward after treatment. Ramie also has a background in behavioral health and values an approach of holistic and individualized care to understand and address patient needs.
Ramie Tucker is an advanced oncology certified nurse practitioner that has been in oncology nursing for the past 16 years. She has worked in a variety of oncology settings including hematology/bone marrow transplant, infusion and medical oncology. Ramie is dedicated to patient advocacy and maintaining continuity of care between all of the patient's care providers.
Certification
Family Nurse Practitioner – Certified (FNP-C)
Advanced Oncology Certified Nurse Practitioner (AOCNP®)
Education
Master of Science - Nursing, Family Nurse Practitioner
Kennesaw State University, Kennesaw, GA
Bachelor of Science - Nursing
Kennesaw State University, Kennesaw, GA
Master of Arts – Clinical Psychology
University of Central Florida, Orlando, FL
Bachelor of Arts – Psychology
University of Central Florida, Orlando, FL
Ramie Tucker's research focus is on improvements in treatment outcomes for patients with head & neck cancers, including oropharyngeal squamous cell carcinoma. Her involvement with cancer research and her experience in oncology data abstraction helps her to share the importance of cancer research with her patients and address their questions. Ramie provides education about head & neck cancer clinical studies to her patients and discusses opportunities to participate in ongoing oncology research. She is a member of the American Association of Nurse Practitioners' (AANP) oncology sub-group, as well as their Network for Research (AANPNR).
What does your work at UF Health Proton Therapy Institute mean to you?
"Working at UF Health Proton Therapy Institute provides me with a meaningful opportunity to work with a great team and provide care to head and neck cancer patients during their treatment and beyond with survivorship.  I want to ensure that our patients continue with tools and any needed assistance in managing long- term strategies to stay healthy."